Green Sun Energy is a Class A outfit. I did my research before taking the plunge, and nothing else even compared. They are detail oriented, and do an excellent job (I am VERY picky). No complaints. Executed as promised. Job done right. Highly recommend. - Bruno M., in Oceanport, NJ  |  Solar Review Source: Google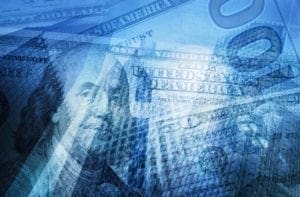 How Does Solar Work?
There are two primary types of solar available today: Solar Thermal and Photovoltaic (or solar electric). When most people mention "solar power," they are referring to the photovoltaic effect. This occurs when certain materials, such as semiconductors are struck by solar irradiation from the Sun. This radiation charges these materials' electrons into a higher energy state, which generates electricity. (READ MORE)
---
What Are The Best Solar Panels, inverters, etc?
Our clients are faced with a wide variety of choices from the size of the panels (watts), to efficiency ratings, to the material they are made from (Monocrystalline, Polycrystalline or Thin Film), to their warranty, to where the solar panels are made.  We currently only use Monocrystalline silicon panels for residential installations because of their even coloring and uniform appearance. This high-purity silicon is made of single-crystal wafer cells cut from cylindrical crystal slabs. The deep blue color of the panels is because they are made from a single continuous ingot. While they cost more than other types of silicon, they are also the most efficient, producing more power per square foot than other types. (READ MORE)
---
Should I Purchase Or Lease My Solar Panel System?
After you get past the mechanics of how solar works, you should come to realize that "going solar" is more like making a financial investment than doing a capital improvement on your home.  Sure, we're bolting solar panels to the roof of your home… But, aside from the great environmental benefits, the primary function of solar is to save you money --- or more importantly make you money. (READ MORE)
---
Our Solar Purchase Programs
We believe that our end-to-end service capabilities combined with our long-term commitment to our customer relationships will continue to separate us from ordinary solar installation companies. Taking a pragmatic and customer driven approach to simplifying the process by which residents and small businesses can garner the rewards of renewable energy is what led us to the development of our SolarBase™ Program. SolarBase™ is more than a solar panel installation, it's a long-term energy management program designed to maximize your energy production and financial returns. Since SolarBase™ is not a solar lease the Net Return is your profit – not a Leasing Company's. (READ MORE)
---
Our Solar Lease Program
We provide a complete set of solar leasing programs that focus on delivering long-term energy savings to New Jersey families. You can rest assure that you and your family will be part of our growing Green Sun community. We are locally owned and operated, so you will always receive: Personalized attention from a local team of trained professionals (not an 800 number to California) (READ MORE)
---
Q: How Do I Go Solar In New Jersey? 
Going solar in NJ is a simple as 1-2-3. Schedule your phone or in person appointment through our website. Our Solar Site Assessment specialists will ask you a few simple questions and survey your home (via satellite roof evaluation) – to evaluate your home's solar potential. Based on your Solar Site Assessment and your financial goals our team will determine which solar financing options and esign make the most sense for you.  (READ MORE)
---
Don't qualify for solar?  Check out these great tips to reduce your energy cost.