...every member of the team at Green Sun Energy Services made the entire process of switching to solar a pleasure. From the beginning, Glen was comprehensive and detailed in his explanation of the product, responsive and informative about every question and concern, and professional and timely with the installation and all of the paperwork. I am still in shock.  Since our installation I have not had to pay a single bill to JCPL. This is a wonderful investment and has been a wonderful experience.  - Nina S. - in Little Silver, NJ  |  Review Source: Angie's List 
Purchasing Solar From Green Sun Energy Services
Our client's say that it's our end-to-end service capabilities and long-term commitment to customer relationships that separate us from ordinary solar panel installation companies. 
Taking a customer driven approach to simplifying the process by which NJ homeowners can garner the rewards of solar energy is what led us to the development of our SolarBase™ Program. More than just a solar installation, SolarBase™ is a long-term energy management program designed to maximize your energy production and financial returns.
All Of Our SolarBase™ Programs Include 10 Years Of:
Remote Solar System Monitoring 

On-Site Maintenance

Annual Inspection and Solar Panel Cleaning

SREC Management, Aggregation and Sale

Money Back Solar Energy Production Guarantee
SolarBase™ Complete
Our $99 down SolarBase™ Complete Program includes special solar financing (not tied to the equity in your home) in addition to all of the services listed above.  Typical loans include a Term Loan and a Same-As-Cash (SAC) loan.
The Term Loan is used to cover net price of the system --- the amount you are responsible for after accounting for the Federal Investment Tax Credit.  Term loans are typically secured by your credit rating and in some cases Fixture Filing on the equipment.  Solar financing terms can range from as short as 6 months to as long as 20 years... with most clients going with a 15 year loan term.  Having this many options allows us to focus on helping you achieve your investment goals rather than just offering a single loan product. 

The SAC loan is typically used to cover your anticipated Federal Investment Tax Credit.  With no payment/no interest for the term of this loan, you should plan to you pay off this loan when you received your Tax Credit.  Interest on the SAC loan is only waived by the bank if it's repaid within the term of the loan (typically coming due 6, 12, 15, or 18 months from your installation date). 
We are Dealers and/or Agents of five financial institutions representing over different 100 loan programs.  Eligibility for each loan program is subject to credit approval by the individual bank.  Loan terms are subject to change without notice.  Refer to the bank's loan agreement for a complete disclosure. 
SolarBase™ Self Directed
SolarBase™ Self Directed, simply assumes that you will provide your own solar financing or personal funding of the solar panel system.  In most cases, we can offer you a Same-As-Cash loan (described above) to cover your anticipated Federal Investment Tax Credit.
Sample Lease -VS- Buy Comparison
*Estimated returns based on a 7.375 kW DC PV Solar system oriented 160 degrees from north with 5% shade. SREC values are estimated at a 15 year gross average of $170 each. Energy prices are assumed to increase at the rate of 4.0% a year. Loans provided by an independent third party, subject to approved credit, for a limited time. Repayment term is 180 months. 2.99% fixed APR, effective as of January 14, 2017. Minimum loan amounts apply. The first monthly payment will be due 30 days from the completion of the installation and monthly thereafter.
"We had Green Sun Energy Services install our Solar System 3 years ago and it has worked out very well for my family. Everything has worked as expected: in terms of our Utility Bill being much lower and the SREC program working so well that it has been a truly outstanding benefit..."   - Desmond S. | Review Source: Angie's List
Sample First Year Solar Savings
"Everything they said was true and accurate. I generated almost a 1000 kWh more than my estimate in the 1st year. The entire year cost me 26 dollars for electric. With the SRECs and the electric savings I should recoup my investment in 4 years." - Jack F. | Review Source: Angie's List
How Much Can I Save With Solar?
All Of Our SolarBase™ Programs Include The Following Services
Government Program Administration
The combination of federal, local and utility based programs can provide over 100% of the money required to purchase and install your solar energy solution!
But, these programs are extremely difficult to apply for and in many cases require ongoing administration. Our team is well versed in each of these programs and will ensure that you receive the maximum available benefit. We will coordinate, manage and administer these programs for the term of our contract.
Financial Coordination and SREC Management
Our financing professionals and lending partners will work with you to find the best possible financing solution for you.  We offer over 100 different financing packages with loan terms from 12 months to as long as 20 years.  
Once your system is provisioned, we will set-up a brokerage account for you and then manage and sell your SRECs. The proceeds, less our brokerage/administrative fees, will be sent to you in accordance with the SolarBase™ Program that you select
Design and Engineering
All of our SolarBase™ systems are custom designed to minimize your up-front investment and maximize your long-term energy production.
Our Solar Engineers will conduct a complete solar evaluation of your property to determine the best possible location for your solar array and provide you with a detailed design of the proposed system.  We will configure your system with market leading solar panels, micro-inverters, and racking systems, to ensure the most cost-effective installation that yields the highest possible energy output and return on investment.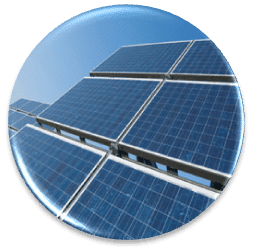 Solar Installation, Testing, and Provisioning
We will install and test your system to ensure the highest level of efficiency and client satisfaction. All of our solar installations are designed and supervised by NABCEP (National Board of Certified Energy Practitioners) trained professionals.
Solar Energy Optimization and Monitoring
Optimizing your long-term energy production is the cornerstone of the SolarBase™ Program. The more energy that you generate, the more money you save and the more SRECs you can earn!  Once your system has been installed, you can rest assured knowing that our team will:
Monitor your system to ensure maximum energy production.

Remotely diagnose any problems and dispatch a service technician if required.

Perform annual equipment inspection and panel cleanings.

Manage, Aggregation and Sell your SRECs

Guarantee the output of your system for 15 years!