Great install, very knowledgeable about all solar programs, hands on, very neat look on my house, overall perfect job. Love to see that PSEG bill every month. Oh wait I haven't seen it since Green Sun installed my panels. PSEG has now paid both my gas and electric bill for the past three months because I have over produced so much energy. Easily and extra 200-300 dollars a month in my pocket. Thanks Green Sun!  - Sean from South Plainfield. Solar Installation Review Source: Google
How Does Solar Work? Unveiling the Power of the Sun
Welcome to our comprehensive guide on how solar energy works. If you've ever wondered about the inner workings of solar power, you've come to the right place. Solar energy is a clean, abundant, and renewable source of power that has gained immense popularity in recent years. Let's dive into the fascinating world of solar energy and explore how it works.
Understanding the Photovoltaic Effect At the heart of solar power is the photovoltaic effect. When sunlight, comprised of photons, strikes the surface of certain materials, such as silicon, it dislodges electrons from their atoms. This process generates a flow of electricity. Solar panels, also known as photovoltaic (PV) cells, are designed to harness this effect and convert sunlight into usable electricity.
The Journey of Sunlight to Electricity Solar panels consist of multiple PV cells interconnected within a panel. When sunlight hits the solar panels, the PV cells absorb the photons and initiate the photovoltaic effect. As a result, the freed electrons start flowing in a specific direction, creating a direct current (DC) of electricity.
Converting DC to AC Electricity To power our homes and businesses, we require alternating current (AC) electricity. That's where inverters come into play. The DC electricity produced by solar panels is sent through an inverter, a crucial component of the solar system. The inverter converts DC electricity into AC electricity, ensuring compatibility with the standard electrical systems used in buildings.
Utilizing Solar Power: Grid-Connected Systems Solar power systems can be connected to the local electric grid, enabling a two-way flow of electricity. In a grid-connected system, excess electricity generated by your solar panels during the day is fed back into the grid. This not only offsets your electricity consumption but also allows you to earn credits or receive compensation for the surplus energy you contribute. At night or during times of high energy demand, you can draw electricity from the grid to meet your needs. It's a reliable and seamless solution that optimizes your energy usage and reduces your reliance on fossil fuels.
Benefits of Solar Energy Solar power offers numerous benefits that make it an attractive choice for environmentally conscious individuals and businesses. By going solar, you can significantly reduce your carbon footprint, contribute to a cleaner environment, and help combat climate change. Moreover, solar energy provides long-term financial savings by reducing your electricity bills and offering potential incentives and rebates.
Join the Solar Revolution Now that you understand how solar energy works, it's time to harness the power of the sun and embark on your renewable energy journey. At [Company Name], we specialize in designing and installing custom solar solutions for residential and commercial clients. Our team of experts will guide you through the entire process, from system design and installation to ongoing maintenance and support.
Ready to embrace the sun's energy? Contact us today to explore the benefits of solar and take control of your energy production.
From the first conversation about the feasibility of solar energy for my home to the completion of the installation everything went superbly. There were no surprises. The job was completed ahead of schedule. Everyone from Glen Koedding, the managing partner, to everyone on his crew that performed the installation I have nothing but high remarks. Everyone was competent, courteous and efficient. The system is producing power and I have no electric bills to pay anymore. I would highly recommend Green Sun Energy Services, LLC to anyone considering the installation of a solar energy system. - Edward B. Farmingdale, NJ. Solar Installation Review Source: Google
Here are the three key ingredients that make going solar in New Jersey work best:
A lack of shade

Orientation of your roof

Roofing material, shape and Size
let's take a look at each of these individually....
If your house has an unshaded roof then you may be an ideal candidate for solar.  But, having a shady roof doesn't have to end of your chances of going solar.  There are a few ways to overcome the challenges of shade. 
We implement systems with Power Optimizers or Micro Inverters.  This technology allows each panel to work independently, ensuring that each panel puts out as much electricity as it can. When one panel is shaded, its output goes down, but the rest of the system is unaffected.
Tree trimming can be a great solution to your problems. You'll have to do it every couple of years, and stay vigilant for any stray branches that seek to harsh your solar mellow, but shade on solar panels really is that big of a problem.
2. 
Orientation Of Your Roof
For solar in New Jersey, it's ideal for solar panels to face south.  But if your house doesn't have a large, unshaded south-facing roof, it's still okay.   East and West-facing roofs get less sun than those that face south, but it's not as little as you may think.  According to the Concord Consortium, makers of Energy3D solar energy modeling software, a home with panels that face east or west would get about 80% of the electricity that a house with south-facing panels would.  Add in the use of Micro Inverters or Power Optimizers on a low pitched roof and percentage increases closer to 85 or 90%.  
3. Roofing Material, Shape and Size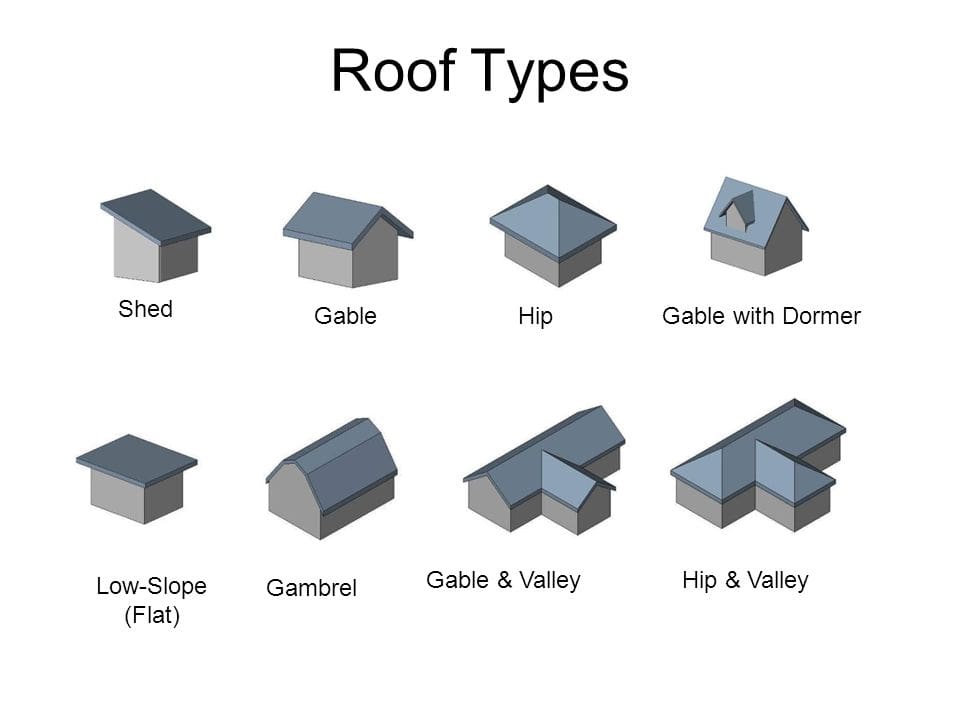 Ideally, for solar in New Jersey to work best, you'll have a rectangle-shaped roof (called a gable roof) with standing-seam metal or asphalt shingles.  Other materials such as tile increase the cost of the mounting systems.  Since Solar panels are rectangles, you can fit more panels on a rectangular roof. That's not to say other roof shapes are bad, necessarily. Hip roofs can be great for solar panels, but you'll have reduced area to install them.  Also, roofs with lots of dormers or valleys make it difficult to fit a nice amount of solar panels on the roof.   
New Jersey has an excellent financial environment for going solar. To make installing solar power more attractive, the federal government is providing a 30% tax credit for solar installation costs to homeowners. In addition, the New Jersey state legislature is doing its part by offering additional incentives known as New Jersey Solar Renewable Energy Certificates (SRECs). Once we install your solar panels, you no longer have to worry about rising electricity prices for the portion of your electricity that comes from solar. As utility prices increase, you receive an even bigger benefit from making the switch to home solar power.
Your New Jersey home probably gets more sun than you think! Believe it or not, we get 50% more sunshine than Germany, the world leader in solar installations. Sunlight is free, so let us help you harness the sun's full potential to save you money on electricity.
New Jersey electricity rates have increased by about 56% in just 10 years! Solar is a great way to protect your family from volatile electricity prices and save thousands in energy costs over the lifetime of your home solar system.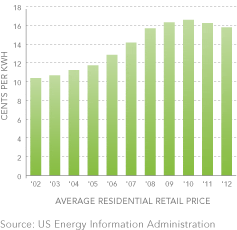 NJ Solar Panel Systems
Solar panels are currently priced very affordably in the market, and the cost can be lowered further by federal and state incentives. Your NJ solar panels will produce power on your roof for more than 25 years – so, choosing the right solar panel can increase your energy production and maximize your profits over the life of your NJ solar system.
When you install solar power for your home, you are investing in a future energy solution that should last for at least 25 years. Green Sun Energy Services will make sure you get the full lifetime benefit of this investment by only using high rated panels and more importantly EnPhase micro inverters, guaranteed to be efficient and protected against weather and damage.
NJ Solar Installers
It is imperative that when you install a NJ solar system, the process is done right the first time to avoid failures. Such failures can range from performance issues such as reduced power output to fire hazards, electrical hazards, leaks, or structural hazards. You may not notice the inadequacies in your system until the second or third year, by which time it might be too late to get have your installer repair the problem. Spending a little more on a quality company initially can save you thousands of dollars in repairs and maintenance over the duration of your solar systems' life.
Therefore, it is best to make your decision on which NJ solar installer you will choose based on more than just price. In fact, the price is merely one of over a dozen issues you should consider about your NJ solar installer before you sign a contract to install solar panels on your home.
Government Programs
For Solar
There are quite a few Government Programs for Solar. The American Recovery and Reinvestment Act of 2009 and the Inflation Reduction Act of 2022, provide an Investment Tax Credit equal to 30% of qualified expenditures for photovoltaic (solar) systems.  In addition, New Jersey has set a goal of generating 100% of its electricity from clean energy sources by 2050. By switching to solar power, you can help support this goal and contribute to a more sustainable future.  To incentivize this goal, the state has extended is SREC-II program discussed below to help homeowners and businesses recoup their solar investment more quickly.
Investment Tax Credit
Residential Renewable Energy Tax Credit
According to the Solar Energy Industry Association (SEIA), A tax credit is a dollar-for-dollar reduction in the income taxes that a person or company claiming the credit would otherwise pay the federal government. The ITC is based on the amount of investment in solar property.
A taxpayer may claim a credit for qualified expenditures for a system that serves a dwelling unit located in the United States that is owned and used as a residence by the taxpayer. Expenditures with respect to the equipment are treated as made when the installation is completed. If the installation is at a new home, the "placed in service" date is the date of occupancy by the homeowner. Expenditures include labor costs for on-site preparation, assembly or original system installation, and for piping or wiring to interconnect a system to the home. If the federal tax credit exceeds tax liability, the excess amount may be carried forward to the succeeding taxable year.
Business Energy Investment Tax Credit (ITC)
The American Recovery and Reinvestment Act of 2009 allows taxpayers eligible for the federal renewable electricity production tax credit (PTC)** to take the federal business energy investment tax credit (ITC) or to receive a grant from the U.S. Treasury Department instead of taking the PTC for new installations. The new law also allows taxpayers eligible for the business ITC to receive a grant from the U.S. Treasury Department instead of taking the business ITC for new installations. The grant is only available to systems where construction begins prior to December 31, 2011. The Treasury Department issued Notice 2009-52 in June 2009, giving limited guidance on how to take the federal business ITC instead of the federal renewable electricity production tax credit. The federal business energy investment tax credit available under 26 USC § 48 was expanded significantly by the Energy Improvement and Extension Act of 2008 (H.R. 1424), enacted in October 2008. This law extended the duration -- by eight years -- of the existing credits for solar energy, fuel cells and microturbines; increased the credit amount for fuel cells; established new credits for small wind-energy systems, geothermal heat pumps, and combined heat and power (CHP) systems; allowed utilities to use the credits; and allowed taxpayers to take the credit against the alternative minimum tax (AMT), subject to certain limitations. The credit was further expanded by The American Recovery and Reinvestment Act of 2009, enacted in February 2009. The federal Business Energy Investment Tax Credit (ITC) has been amended a number of times, most recently in December 2015. The bullets below shows the value of the investment tax credit for each technology by year. The expiration date for solar technologies and wind is based on when construction begins. For all other technologies, the expiration date is based on when the system is placed in service (fully installed and being used for its intended purpose).
New Jersey Net Metering
This policy allows you to sell excess electricity back to the grid at the retail rate. This is great because the retail rate of NJ net metering is significantly higher than the wholesale rate that large power plants receive for the electricity they sell to the utility. Additionally, the ability to both buy and sell electricity from the grid allows you to balance your consumption and production, instead of letting any excess electricity you produce go to waste.
Check out the top utility net metering programs in New Jersey:
Looking For The Best NJ Solar Company?  Check Out Some Of Our Clients