>>> Click on any of these pictures to see more <<<
>>> Click on any of these pictures to see more <<<
The primary difference between us and our competitors is that we focus on creating long-term value for our clients.  Rather than just selling you a solar panel system and completing a "transactional" solar panel installation, we developed solar programs that deliver both short and long term economic and environmental benefits to our clients. 
Browse through the photo carousel above and click on any picture to learn more about some of our solar clients, why the selected us, how much solar energy they are producing, and how much money they are saving.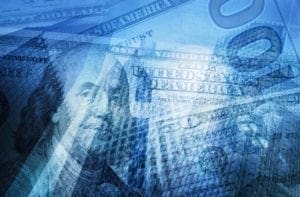 Installing Solar Panels In New Jersey
New Jersey has an excellent financial environment for going solar. To make installing solar power more attractive, the federal government is providing a 26% tax credit for solar installation costs to homeowners. In addition, the New Jersey state legislature is doing its part by offering additional incentives known as New Jersey Solar Renewable Energy Certificates (SRECs).
Once we install your solar panels, you no longer have to worry about rising electricity prices for the portion of your electricity that comes from solar. As utility prices increase, you receive an even bigger benefit from making the switch to home solar power.
Installing Solar Panels is a great way for New Jersey families to offset the rising cost of electricity. Here's why:
The average New Jersey solar home gets about 50% more sunshine per day than Germany, the world leader in solar installations.

According to the Department of Energy, New Jersey electricity rates have increased by about 56% in the 10 years ending in 2012! A New Jersey solar panel system is a great way to protect your family from volatile electricity prices and save thousands in energy costs over the lifetime of your home solar system.

Historically, NJ has gotten about half of our power from nuclear plants and import about 30 percent from out of state. The bulk of our expanding electricity needs have been met by coal and natural gas. All of these factors keep New Jersey's electricity prices in line with the surrounding states, which remain the highest in the nation outside of Hawaii.

New Jersey established the goal of obtaining 4.1 percent of its electricity from solar by the year 2028. Cumulative per-capita capacity here reached 136 W/person, with 27 W/person added in 2013. A total of 240 MW of capacity was added in 2013, bringing New Jersey's cumulative capacity to 1,211 MW (or 1.2 GW).

Part of New Jersey's robust solar growth can be attributed to having a far more developed renewable energy market in place than others with sunnier climates. New Jersey has one of the most aggressive Renewable Portfolio Standards (RPS) in the United States. Electricity providers must get 22.5% of their electricity from renewable sources by 2021. In addition, we must also get a significant portion from solar power (at least 2,518 gigawatt-hours by 2021). With great solar incentives, it's a great time for solar in New Jersey!