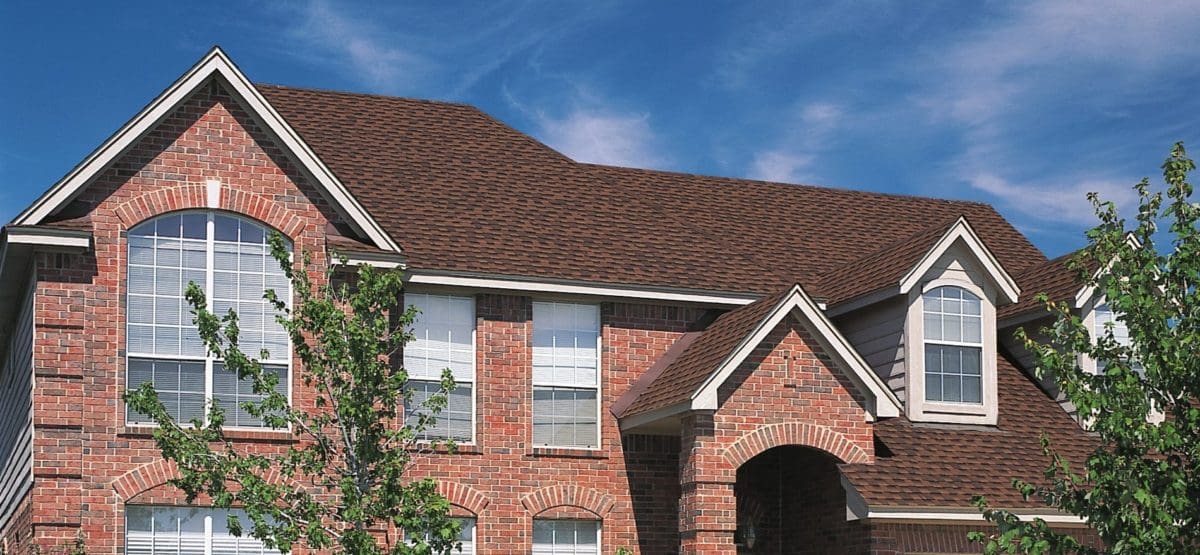 The teams that installed the roof, solar and generator all did an excellent job. This is a company that truly cares about their customers." 
- Robert C. Manasquan, NJ | Review Source:
Angie's List
Residential Roofing Solutions
How old is your roof? Are your shingles curling or missing? Is debris building up on your roof? Do you see any dark patches? These are questions you should be asking yourself when evaluating your roof, as they could be signs you need a replacement or new roof installed. 
You may not think about it on a daily basis, but day-in and day-out, your roof is doing quite a bit to keep you and your family safe. From protecting you from the outside elements, to keeping the rest of the structure of your home functioning properly, your roof does more for your home than any other fixture.
Before we even consider installing solar on your home, we'll inspect your roof to ensure that it has a minimum of 15 years of service life remaining.  If not, we will offer to replace your roof with a new GAF Timberline® roofing system prior to installing your solar panels.  
Your Roof is An Integrated System
There's more to a roof than just the shingles. Ensure your home is fully protected and enjoy peace of mind for years to come with the fully integrated GAF Lifetime Roofing System from Green Sun Energy Services.
Your New Timberline® Roofing System
Green Sun Energy Services is a GAF Certified contractor, so we can provide everything that you need to select and install the right roof for your home.  Timberline® HD™ Lifetime High Definition® Shingles offer architecturally stylish but practically priced solutions to fit most residential homeowner's budget —with a Lifetime ltd. warranty. And, after Hurricane Sandy, it's good to know that these shingles are warranted to withstand winds up to 130 mph.
Timberline HDZ® Shingles
Help improve your home's resale value with Timberline HDZ® Shingles from GAF. Timberline® High Definition® Shingles with Advanced Protection®Shingle Technology are the #1-selling shingles in North America. Timberline HDZ® Shingles will not only protect your most valuable asset but also beautify your home for years to come.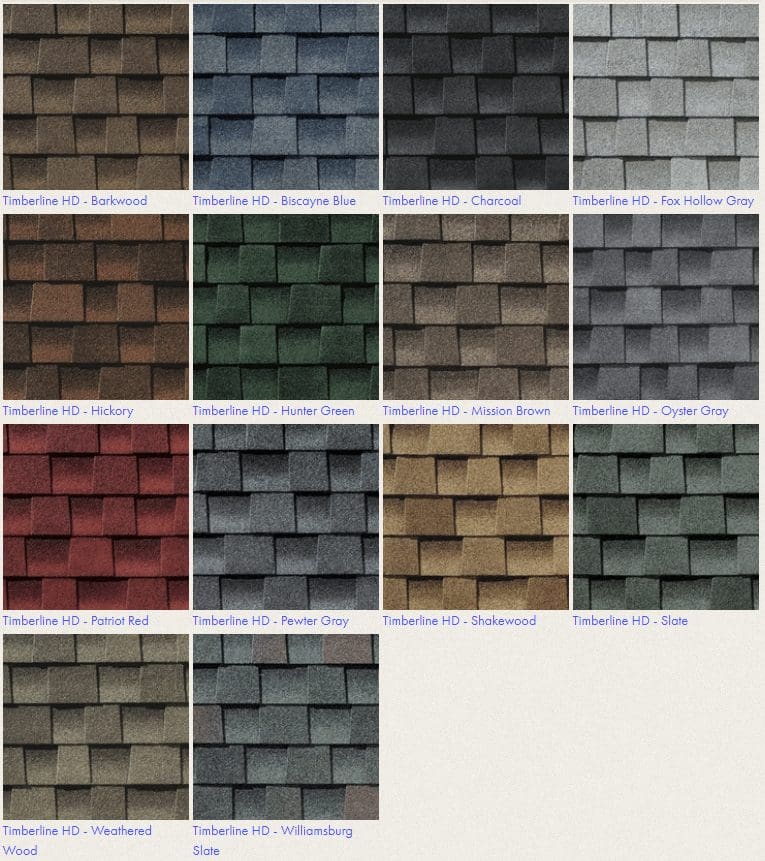 Timberline HD® Shingles - Shingle Features 
Great Value...

Architecturally stylish but practically priced—with a Lifetime ltd. warranty. 

Dimensional Look...

Features GAF's "High Definition" color blends and enhanced shadow effect for a genuine wood-shake look. 

High Performance...

Designed with Advanced Protection® technology, which minimizes the use of natural resources while providing superior protection for your home (visit www.gaf.com/aps to learn more).
StainGuard® Protection...

Helps ensure the beauty of your roof against unsightly blue-green algae.  (See Details) 

Stays In Place...

Dura Grip™ Adhesive seals each shingle tightly and reduces the risk of shingle blow-off. Shingles warranted to withstand winds up to 130 mph. (See Details) 

Peace of Mind...

The GAF System Plus Limited Warranty provides 100% coverage of materials defects for 50 years (including the cost of installation labor). 
 
After a strong storm or wind-driven rain, take a look in the attic for signs of leaking. Ice damming can also cause water to enter the house if you don't have an adequate shingle underlayment or if the flashing (the aluminum or steel used over roof joints, like chimneys and pipes) has deteriorated.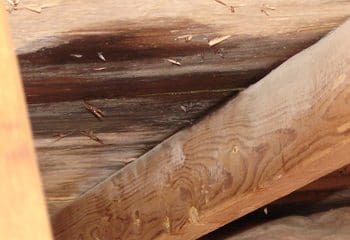 2. Blistering or peeling interior or exterior paint.
When paint starts to peel off, the cause is likely trapped moisture in the house due to excessive temperature or high humidity from poor attic ventilation. The air in the attic needs to flow freely from the soffit to the ridge to reduce humidity. Make sure there is a vent in areas such as the kitchen or bathroom. Dryers should vent outside.
3. Stains on interior ceilings and walls; mold or mildew growth.
If you see stains or, even worse, mold growth inside your home, it may be caused by inadequate or faulty shingle underlayment that is allowing water to seep into the house. Inadequate ventilation could also be the culprit, which causes excessive moisture— conditions in which mold and mildew thrive.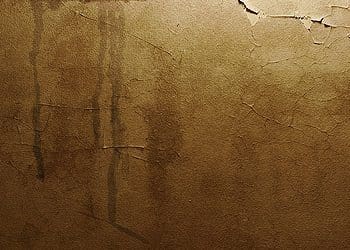 4. Exterior decay, sheathing, and/or siding.
Poor attic ventilation is again a possible cause, but any condition that results in excess moisture can contribute to decay. One way to combat the problem is to put a vapor barrier between the insulation and the inside of the house, which can reduce the amount of moisture that goes into a wall and help the moisture escape from the wall.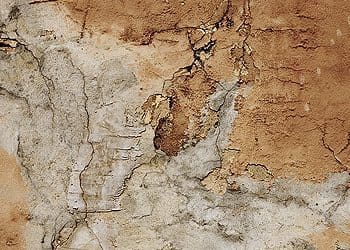 5. Missing, cracked, or curled shingles.
If you see that your shingles are dry or practically break when touched, that means they have reached the end of their useful life and it's time to invest in a new roof.
6. Dark, "dirty-looking" areas on your roof.
This could mean your roof has vegetation, fungus, mold, or algae growth, or that the shingles' protective granules have been lost. This doesn't mean you need to replace your roof, but these stains can reduce curb appeal. Cleaning the shingles is an option, but that could shorten their life. 
7. Excessive energy costs.
A possible cause of higher cooling costs could be insufficient attic ventilation, requiring the cooling system to run excessively. In warm weather, inadequate ventilation will trap hot air in the attic, causing air-conditioning systems to work harder, or leaving your home's interior hotter and less comfortable. In both hot and cold weather, moisture in the attic can become trapped and condense on the rafters if it's not insulated properly. This moisture can drip down onto the insulation and reduce its effectiveness, potentially increasing energy costs.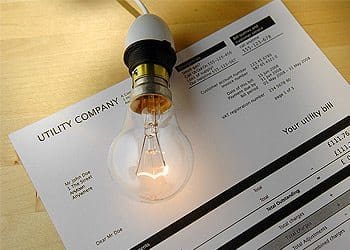 Glen and his team completed a Genrac generator and Solar System installation. The team did a fantastic job. They are very reliable, walk you through all the details step by step, communicated clearly, and completed the work on time. They will help you through design, permits, inspections, various registrations. They can help with financing and suggest best options. They are in for the long haul and more interested in maintaining a relationship with their customer. Glen walked through the cash flow details of financing a solar system vs leasing to help me make the beat decision. They are also local which helps compared to big name corps. Overall highly recommended
Stephanie Wardius
2023-02-22
Green Sun was excellent to work with in purchasing and installing our Generac. Glen fully explained the entire process, handled the permits, worked with us when I made a last minute change to the plan, and brought in an exceptional installation team. He has remained available with any questions we have had since installation over a year ago, his team monitors and services our Generac, and Glen has been nothing but kind/knowledgeable/helpful. Highly recommend Green Sun and we thank them for ensuring our home stays protected.
Robert Mishlen
2023-01-12
Best experience that I have had with any contractor. Courteous, professional full transparency with no hidden cost. Green Sun is fantastic!!!!!!
I have been with greensun for almost two years now and I have been very happy with their servicers.
Green Sun Energy was awesome!!!! Glen and his team were professional and amazing....I highly recommend them, we're so happy we chose them to install our generator.
Jennie Sherman
2022-11-08
Highly recommend Green Sun Energy for their knowledge and professionalism. They walked us through every step of our install process with the utmost care.
Process was very easy throughout. The electricians and plumbers were polite, efficient, and instalation and clean up were perfect. I highly recommend this company.
Excellent installation of our Generac generator, and fantastic regular maintenance! So happy to not be concerned about tropical storms and other events cutting our power here on the shore!
Great experience with Green Sun Energy. The install process was streamlined and worry free. The electric and plumbing contractors were professional, showed up on time, and cleaned up after they were done. Glen and team kept me well informed during the entire process and promptly addressed any questions or concerns I had.
Kathy Mulholland
2022-07-10
Green Sun kept in constant contact with email/text updates, made aesthetics a priority, and even arranged financing options. Everyone I met/encountered on the team was professional and helpful. Though there are many solar companies who work hard to market/sell, I reached out to them after looking around a while. When I did contact them, there was no hard sell, just presentation of what I could expect if I proceeded with the project (which, obviously, I did). Highly recommend Green Sun.